What is the Air Scrubber?
The Air Scrubber by Aerus uses groundbreaking, Active Pure Technology, to reduce airborne and surface viruses. It attaches directly to the HVAC system and starts eliminating bacteria within an hour.
What Does it Do?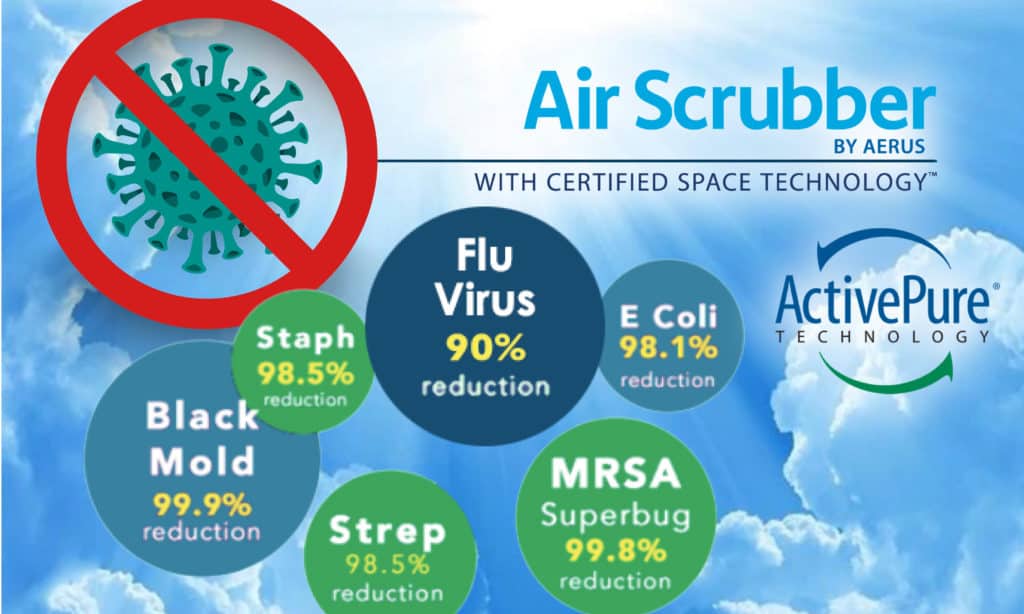 Air Scrubbers rapidly reduce the presence of bacteria such as Staph, MRSA, and E-coli, as well as airborne viruses, allergens, fungus, and mold.
NASA and Active Pure Technology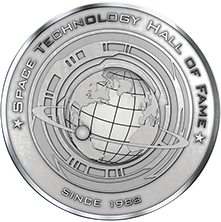 Active Pure Technology was originally developed by NASA in the 1990's. It was used to protect astronauts on board the International Space Station by breaking down contaminants in the air. Today, it is the only air cleaning technology awarded the Certified Space Technology seal by the Space Foundation.
What Do Researchers Say?
Researchers at Kansas State University and the University of Cincinnati discovered that Air Scrubbers can reduce up to 99% of surface microorganisms. They also found that it could be more effective in less time than other, well-known disinfectants.
In 2013, the Air Scrubber was installed in hotel rooms to test its effectiveness. After 30 days, surfaces with hundreds or thousands of colony forming bacteria, went down to single digits.
Where is the Air Scrubber Installed?
The Air Scrubber and other ActivePure products are currently installed in a variety of hospitals, offices, hotels, professional sports facilities, and homes, with notable success.
The Air Scrubber Saves the Day
A natural gas leak in Aliso Canyon in 2015 caused thousands of nearby residents to be relocated. However, thousands more remained in their homes after Southern California Gas distributed 10,000 Air Scrubber Plus units to residents.
"It was a tremendous demonstration of the power of our technology. We were able to be their number-one solution and allow people to stay comfortably and safely in their homes." – Joe Urso, CEO of Aerus
It is our hope to provide our clients with the best products available as Thermal Air Conditioning, Inc. remains committed to serving the community with cleaner, healthier air.
For more information go to:
https://www.airscrubberbyaerusca.com/ or https://spinoff.nasa.gov/Spinoff2018/cg_2.html